Is Your Aging Loved One Getting the Nutrients Needed for Good Health?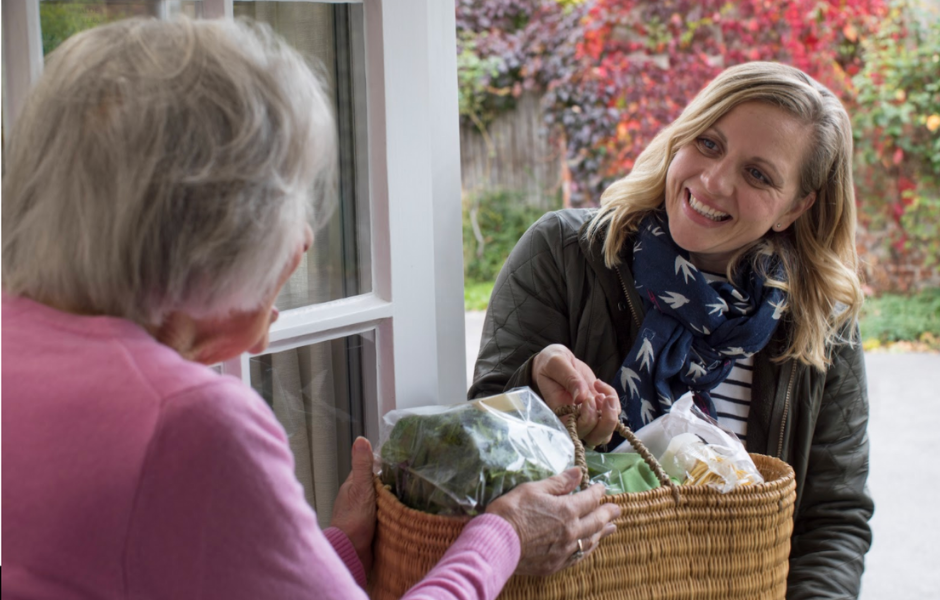 The western diet has long been plagued by convenience and cost over quality. Individuals and families leading busy lives spend less time sourcing and preparing food. The results of poor diets are often recognized too late for effective change.
Elderly adults face even greater challenges in securing a well-balanced and healthy diet. Unfortunately, the dangers associated with poor nutrition are more serious as well. Why do seniors struggle to maintain a good diet?
Decades of poor habits are not likely to change in advanced age, and many seniors are simply not interested in learning new ways of eating.
Medical conditions may result in dietary needs that are difficult to manage. Eliminating entire food groups for health reasons requires planning and research that seniors may not have the energy to execute.
Healthy foods are often more expensive than seniors on a fixed income can afford, which leads to less expensive, but less healthy, alternatives.
Aging adults who no longer drive or cannot manage a trip to the grocery store are limited to the availability of caregiving help, which may result in needing to rely on pre-packaged foods that are less healthy but last longer.
Sense of smell deteriorates with age, which may cause many elderly adults to lose their appetites and general enthusiasm for food.
Loss of mobility with age prevents seniors from navigating the kitchen or being on their feet long enough to prepare healthy foods.
When seniors fail to maintain a proper diet, their health problems are often accelerated, and they are at risk of losing their independence. With the right support and information, seniors can maintain great nutrition for long term health benefits.
What is the Best Way to Improve Senior Nutrition?
If you are caregiving for an elderly parent who is aging in place, helping her maintain independence with a healthy diet requires planning, communication, and comprehension of dietary needs. Meal planning is an important part of senior care in making sure your parent has consistent access to healthy food. Planning allows for efficiency in the grocery store as well as in the kitchen by making sure all ingredients will be maximized. Planning also encourages seniors and their helpers to get to the grocery store on a regular schedule.
Keep the lines of communication open with your aging parent to make sure she enjoys her meals and can eat healthy foods that are to her tastes. A fridge full of healthy foods isn't helpful if the senior doesn't like any of them. Work together to make sure that the planned meals meet both dietary and appetite needs. Read non-verbal cues as well by keeping an eye on the refrigerator to get rid of spoiled foods and make sure favorites are well-stocked.
Dietary needs change as we age, and older adults may not be able to tolerate certain foods the way they once did. An important aspect of healthy senior living is understanding which foods exacerbate health problems. To support your parents, you can research the nutritional needs specific to their conditions. Talk about the tangible benefits of eliminating or consuming certain foods. For example, suggest trying peanut butter on toast as a way for your diabetic mom to feel less sluggish in the mornings. Or offer to substitute almond milk for a week to see if it reduces digestive pains in someone who is struggling with lactose intolerance. For additional nutrition tips, visit the informational videos page of our website and watch Brain Food.
Remember the Social Aspect to a Nutritious Diet
How many of your best memories involve a large meal? Food is always best enjoyed in the company of others, and a lack of companionship can certainly contribute to loss of appetite in aging adults. If the caregiving schedule for your elderly parent doesn't involve socially interactive mealtimes, consider adjusting it to allow for more shared time around the table. Involve your parent in family dinners as often as possible, prepare and eat a meal together when you visit, go out to dinner or lunch together, or facilitate social visits to friends around meals. This small change may yield great improvement in your parent's overall health.
If helping your elderly parent maintain a solid nutrition plan is a challenge, Simplify Senior Living can help. Our caregivers are very knowledgeable on nutrition for seniors, and we tailor our senior homecare services to fit the needs of each client. From regular grocery shopping to collaborative meal preparation, our senior care goal is to help your parent achieve a healthy lifestyle that allows her to continue living independently for years to come. Contact us to learn more about how we can help your family.
Want to know more about Simplify Senior Living?
Simplify Senior Living LLC is a concierge home help service in Pennsylvania dedicated to providing senior home care that puts quality of life first. An advocate for seniors and a Certified Senior Advisor experienced in family counseling and life coaching, Simplify Senior Living's Loretta Shacklett provides emotional support and companionship to clients that prioritizes quality of life while supporting families requiring caregiving services. We offer daily, weekly, or monthly care packages, providing Home, Lifestyle, and Companionship services. We serve Montgomery County, the Main Line, Chestnut Hill, and the surrounding areas.