"Companionship for Seniors is incredibly important, as important as it is for anyone at any stage of their lives. It promotes better mental health, better physical health, creates new routines, and really just makes life better…"
Counteracting Loneliness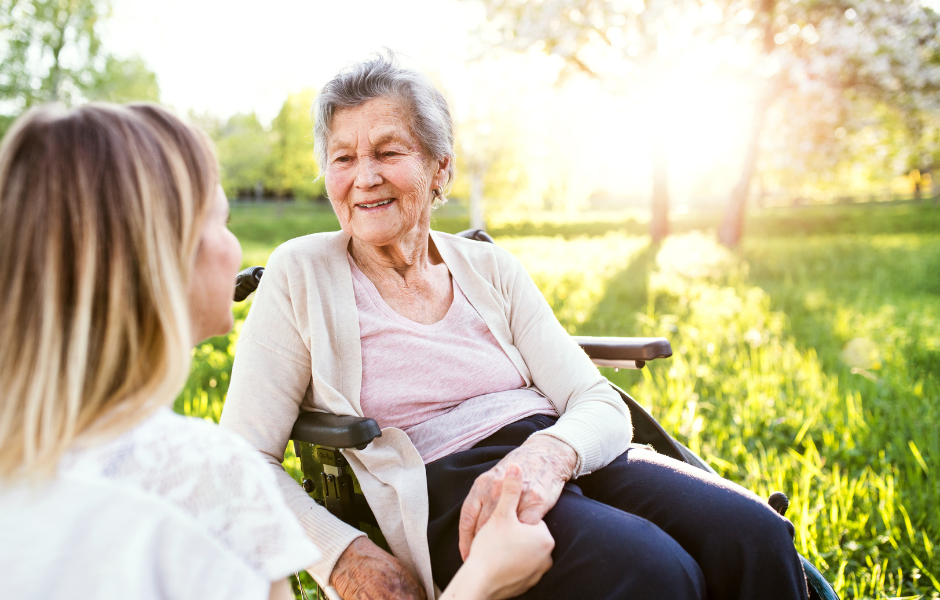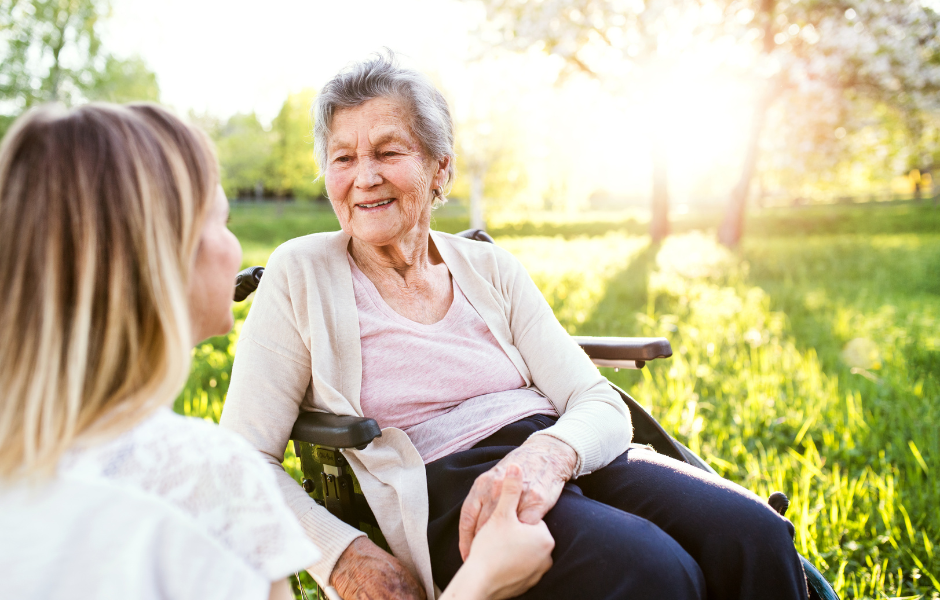 Social isolation and loneliness have always been a challenge for aging adults. According to the National Institute of Aging in 2019, "Research has linked social isolation and loneliness to higher risks for a variety of physical and mental conditions: high blood pressure, heart disease, obesity, a weakened immune system, anxiety, depression, cognitive decline, Alzheimer's disease, and even death." We all need good quality sleep, optimum nutrition, and some form of exercise everyday, but it is especially important for older adults. In addition to these basic needs, all people have the need for social interaction. Providing emotional support and social interaction is key to keeping you and your loved ones physically and mentally fit. 
Why is Companionship Important for Seniors?
As we get older, it can become more difficult to interact socially as we once did. Children in school have plenty of opportunities to interact with others, from classes to activities and clubs. When we leave school and become adults it becomes more difficult, and as adults grow older opportunities for social interaction become fewer and farther between. Some of our clients are dealing with the loss of their lifelong companion, while others are dealing with the cognitive decline of their companion right in front of their eyes. In both situations, there is a gap that needs to be filled, and a compassionate and understanding caregiver can be the right solution. Not only can the caregiver complete the tasks that the other person was responsible for in the past, but they can also provide support and friendship. One of our clients was having a difficult time communicating with his wife who has dementia, so our caregiver gave a simple suggestion that has helped him tremendously.
Simplify Senior Living Tip: When working with someone who is experiencing cognitive decline, always offer a choice. Instead of "What do you want for lunch?" try "Do you want a Turkey Sandwich or a Cup of Chicken Soup for lunch?" Always Ask… Let the person decide…honoring their choices builds trust. 
As seniors age, they may begin to lose their physical or cognitive abilities, making it dangerous for them to live alone. Companionship provides families with a sense of security knowing there is someone there to help look after their loved one, whether it be to help with day-to-day tasks or simply to provide a friend to mitigate senior loneliness. 
Quality companionship is an easy, effective way to avoid many of the health risks related to isolation. It is a key part of senior care, not just because it can provide assistance with daily tasks, but also because it offers meaningful human connection that can greatly improve quality of life. Having someone to talk to, and interact with, can make a lonely older person's day. One of the gentlemen we work with is aging-in-place in a senior community, however keeping up with the demands of running a household can be difficult for someone in their late 90's. His caregiver helps with running errands, doing dishes, filing mail, reviewing online correspondence from the senior community, and grocery shopping. She is even keeping up a rock garden that our client's late wife had started. All while providing companionship and social interaction. 
Knowing that someone is coming to spend time with them acts as a powerful motivator for a senior to get up, bathe, keep up the house and get dressed. When family members do not live locally or are otherwise unable to be available regularly to provide companionship, working with a senior caregiver is a good alternative. 
Simplify Senior Living Can Help
At Simplify Senior Living, LLC, we provide services that can ensure a better quality of life for your aging family member. Our caregivers spend quality time with your loved ones helping them maintain the lifestyle they have come to know and love. We engage in activities like reading books, taking walks, gardening, playing games, or even just having heartfelt conversations. 
One of our clients loves going through old family photos with her caregiver and reliving all of the positive memories that they stir. Her caregiver helps to organize the photos and loves hearing all of the stories they hold. Together they set goals on how many photos to put into albums. Interactions like this help give seniors a sense of accomplishment as well as things to look forward to. Seniors who engage in meaningful activities tend to live longer and have a sense of purpose. Studies show these activities seem to help maintain their well-being and may improve their cognitive functioning. Our caregivers love bringing smiles to the faces of the people we serve. We truly relish the time spent with our seniors and look forward to making their lives brighter, one day at a time. 
Simplify Senior Living's mission is to elevate the human spirit for clients and their families. Our goal is to support seniors as they continue living independently wherever they call home. Our caregivers understand these needs and assist clients with the dignity and respect they deserve. We encourage our clients to remain independent, active, and healthy so that they may continue enjoying life for years to come.