Keeping Seniors Healthy During Summer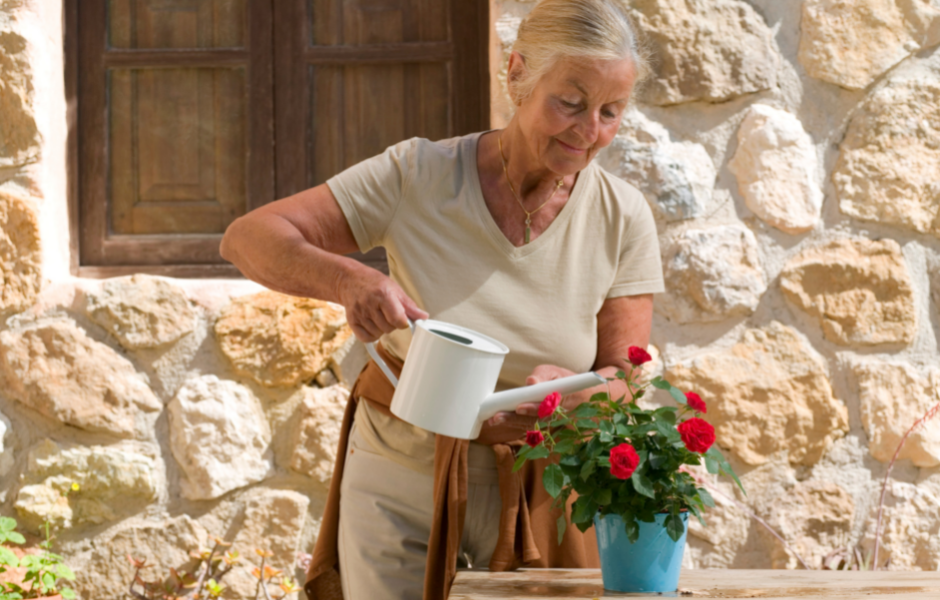 Summer is here and Simplify Senior Living would like to share a few summer tips for seniors.  We are reminding our clients and senior friends how important it is to drink plenty of cool water throughout the day and keep shades closed during the hottest part of the day. We suggest visiting cool locations like a recreational center, senior center, library or shopping mall.
Simplify Senior Living Can Help Keep Seniors Safe During the Summer
Staying Positive
Quality of life is especially important for older adults who are dealing with chronic health conditions and major life changes. Feeling satisfied and fulfilled is as important to your overall health, as a good check up from the doctor. We know how important it is to have a positive view of life; seniors who are more positive have less stress, better appetite and more energy. Some of the ways to help your loved ones stay positive are to stay in touch regularly, stop by with some flowers or a favorite meal, or to send a care package if you are not local. We love helping the seniors in your life stay connected to family and friends and their community. Seniors who are isolated and lonely are at a greater risk for cognitive decline. At Simplify Senior Living, the true focus of our work is engaging with our clients in a way that supports their quality of life.  While our services include day to day tasks our real mission is building relationships.  Our clients are unique individuals, and we consider it a privilege to get to know them and work with them.
Staying Active
Regular physical activity, no matter how small, helps keep our mind and body positive. Physical exercise lowers blood pressure, improves sleep quality, boosts the immune system, relieves anxiety and improves strength and balance. Some fun activities to consider during the summer are to go walking indoors at the YMCA or shopping mall, take a chair yoga class, or if available participate in a water aerobics class, which is low impact. It is a great joy when we are able to help our clients find safe ways to be active.  Always consult with your medical provider to make sure the activity is appropriate for you or your loved one, and take things easy when first starting.
Avoiding Cognitive Decline
Keeping mentally active with crossword puzzles, reading, and brain games are all great activities to help seniors stay engaged. One of our favorite activities to do with one of our clients is to take a weekly painting class, which is relaxing but also creatively stimulating. Good quality of life is especially important for older adults who are dealing with chronic health conditions, cognitive issues and major life changes.  Emotional support and quality companionship can ease the transition when older adults are experiencing these life changes. Caring for someone with cognitive issues is a unique journey.  The caregivers at Simplify Senior Living can make a meaningful difference.
Try New Technology Tools 
Some families are taking advantage of new technologies in order to help their loved ones stay connected. One of our clients recently set up a Smart Home Device for an aging parent, so they could use the voice calling function. This is a great way to help loved ones stay involved. Some of these devices offer video calling, which can add the benefit of being able to see loved ones' faces and smiles. Although some setup is required, these devices can bring huge benefits to aging seniors and are easy to use with only a few basic commands written down on a notecard.
Companionship
Human connection on a deeper level is what enables all of us to survive and thrive. Providing emotional support is key to keeping your loved ones physically and mentally healthy. Simplify Senior Living is passionate about the quality of life for our senior clients, we provide a holistic approach to senior home care. This includes helping our seniors in all areas of life, and helping bridge the gap between where they are and where they wish to be. Our team can help with resources and find information that can lead to big improvements to the quality of life for the people we serve. Making a few small changes can lead to big boosts for our seniors. This is what we do every day, and the process gives us great joy and satisfaction. This summer and all year long, think of a few small ways to help the seniors in your life. Remember that the effort you put in will pay dividends to that person. If you need some help making these changes, we would love to be of service. Looking forward to a wonderful summer season with our clients and friends! 
Founder, Loretta Shacklett believes in a positive approach to care that is custom designed for each of the seniors that we are privileged to work with. We strive to meet each client's needs with compassion, understanding, and knowledge. Loretta is a Certified Senior Advisor (CSA), Certified Dementia Practitioner (CDP), and a Certified Montessori Dementia Care Professional as well as having a background in family therapy and life coaching.
If you have a loved one or know of someone who needs some extra support in their life…Simplify Senior Living would be so honored to help them!
Loretta and the Team at Simplify Senior Living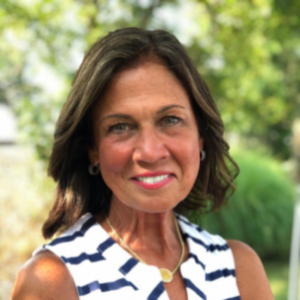 Loretta's passion for serving older adults came from taking care of her own mother. She realized very quickly the quality of care that someone provided her mother determined her happiness. It is crucial to have someone who is respectful, caring, and knowledgeable about seniors and their lifestyle.