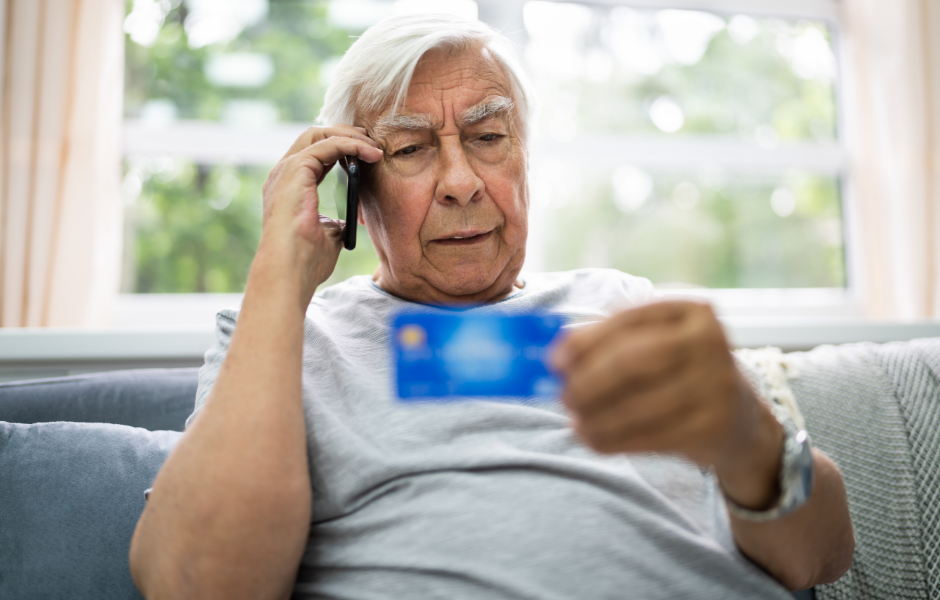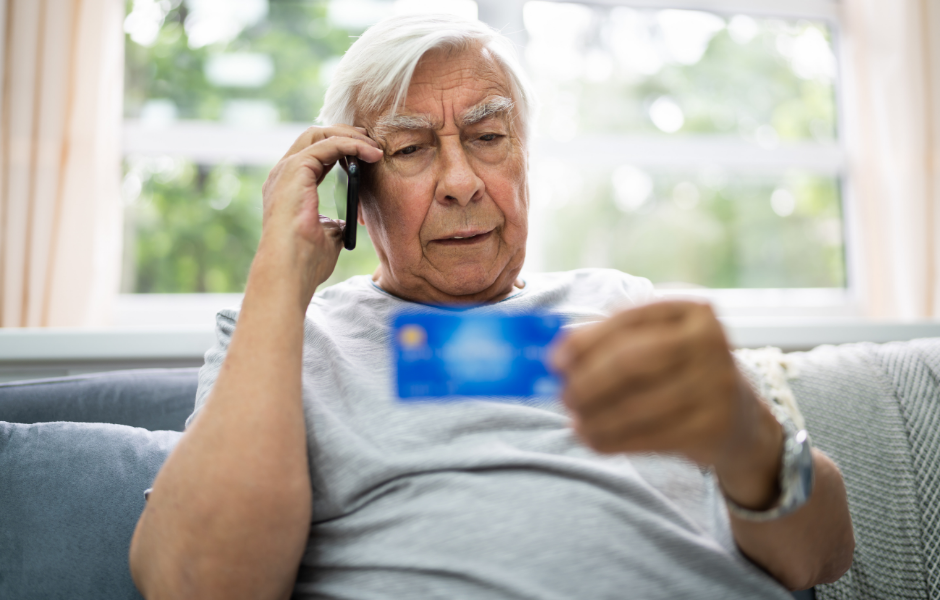 One of the biggest risks for seniors who live independently or in assisted living communities is falling prey to identity theft and financial scams. These concerns are well-founded. There was a 47% increase in fraud and identity theft reports from 2019 to 2022; in 2020, seniors alone lost more than $3.3 billion to financial scams.
Why are seniors more susceptible to identity theft?
Why? One reason is that seniors are more likely to have a landline and actually answer it. They're more likely to be home during the day, they've been brought up to be too polite to hang up, and are often socially isolated enough to be susceptible to manipulation. 
Another reason seniors fall victim to scams is the growing technology gap. In fact, older adults are six times more likely to report losing money due to a tech support scam, while online shopping fraud is the most common way seniors lose money.
Oftentimes, family members and caregivers don't find out that their loved one is being scammed until the senior suffers catastrophic losses. What's worse is that the money is almost always gone for good. These crimes strip older adults of their dignity and financial security.
How can seniors protect themselves?
While the threat of financial ruin is real, there are many ways to minimize the danger of identity theft and fraud. As a caregiver, you can apply these measures depending on your parent's level of independence and cognitive ability.
First, talk frequently about how scammers operate and go over the cues that should make them stop a conversation cold. Fraudsters' common tactics include romantic overtures, investment opportunities, prizes that involve prepaid taxes, and account errors. Seniors who recognize warning cues are more likely to shut down the conversation before they get into trouble.
Second, make sure they understand how technology can be used for illicit purposes. Explain the ways scammers use email to install malware, how they impersonate family or friends, and how they mimic legitimate institutions such as banks or credit card companies. Coach your loved one on best practices for cyber security. It may help to set up a new email address to get rid of all the existing spam. 
Next, remember that seniors who have an active social life are less likely to be vulnerable to scams that prey on their loneliness. They're more adept at ignoring phone calls from numbers they don't recognize, and they can resist the temptation to open the door to strangers. If you're concerned that your aging parent is lonely during the day, consider an adult day care center or senior companion care as options for providing much-needed social interaction.
And finally, make sure fraud alerts are set up on all credit cards and bank accounts. Some elderly adults are willing to grant access to their accounts to a family member for an added layer of supervision. Be careful with this, though, because financial abuse, unfortunately, happens within families, too. The best practice would be to have another party review bank and card statements regularly for maximum transparency.
Simplify Senior Living can help protect your loved ones.
If you're concerned that your parent is vulnerable to identity theft and financial scams, Simplify Senior Living can help. Founder Loretta Shacklett, Certified Senior Advisor®, is a senior home care specialist who knows how to discuss the topics of financial safety and cyber security in a language that seniors can understand and digest.
Make sure to visit our video library, too, for additional information about recognizing financial scams and protecting your aging parent from becoming an identity theft victim. Loretta's Rotary Club presentation in particular is packed with great information.
Armed with knowledge and vigilance, seniors can greatly lower their risk of becoming one more victim.